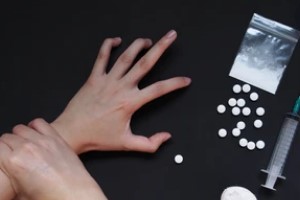 There are ongoing debates within politics and court systems as to whether or not drug addicts should be sent to jail or to a rehabilitation program. Studies suggest that drug and alcohol abusers are much more likely to recover by being sent to rehab rather than prison. Unfortunately, the fallacy that jail can scare and encourage them to become sober is believed by many experts to be just that, a fallacy. This review discusses why should drug addicts go to rehab instead of jail.
The Problem With Imposing Individuals With Drug Addiction
Studies show that many possession charges carry a sentence of a year or more in prison. This is far too severe for a non-violent crime and does not typically work well in helping the individual gain their sobriety and reduce the overall recidivism rate for those who are arrested on possession charges.
It is also important to separate those who have the intention of distributing drugs from those who have an addiction and need treatment. When looking specifically at those who have a drug addiction and no intention to distribute or cause harm to others, drug rehabilitation is a much more successful option.
Why Jail Environments So Often Fail To Help Drug Addicts Gain Sobriety
Individuals who are battling substance abuse often feel guilty for their addiction and the pain it causes loved ones. They may already feel like a prisoner in their own mind, and putting them in a prison only reaffirms their negative mental state, which generally increases the likelihood of returning to substance use and abuse once they leave jail.
Why Court Ordered Treatment Programs Are A Much More Effective Alternative
Treatment programs approach recovery differently than prison, in many ways. Rather than focusing on their shortcomings, they let the patient know they are not alone in their battle with addiction and focus on recovery by adopting a more positive mindset and worldview.
Patients Have Adequate Resources To Treat The Addiction
In drug rehab, patients have access to counselors, peers who are going through similar experiences and services that jail typically does not provide. Access to counselors, therapy and rehabilitation services, and resources makes the recovery process much easier.
While there are often efforts for inmates to receive detoxification care, it is best managed through a hospital or rehabilitation center where there are medical professionals and counselors due to the level of danger that can result in the process.
Treatment Programs Focus On Improving The Patient's Way Of Life
There are many reasons why a person may become addicted to substance use. Drug rehab programs focus on determining the underlying reason(s) for substance use and work to improve these underlying concerns.
For example, someone may have developed an addiction by spending time with peers who used drugs while they were teenagers; a treatment may focus on changing the patient's way of life and who they spend time with.
For some others, there may have been a traumatic experience or mental health complications for which they turned to drugs as a way to cope. In either case, drug rehab offers personalized treatment plans to help patients gain sobriety and maintain it after they leave the rehab program.
Patients Are Surrounded By A Strong Support System
Overcoming drug and alcohol addiction is not a battle individuals can win by themselves, and it takes a strong support system around them to ensure they are able to recover. This support can come from counselors, peers, friends outside of rehab and family members.
Often, friends and family members are far more likely to visit a loved one in rehab than in prison. When combined with the additional support from counselors and support groups, it is easy to see why drug rehab is often more effective than jail for individuals interested in regaining their sobriety.
Settling The Debate: Drug Rehab Vs. Jail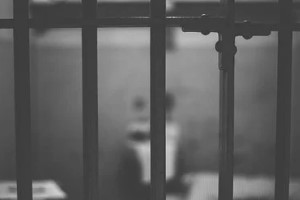 While there are instances where drug charges should warrant jail time (i.e. the distribution of drugs), individuals who are battling drug addiction and primarily harming themselves are often best treated in drug rehab where they have a support system around them and the resources to properly detox and gain sobriety.
The studies indicate that jail does not help drug addicts remain clean once they leave prison, whereas the success rate for patients in drug rehab is much higher.
Speak With The Professionals At Aquila Recovery Clinic About Drug Rehab
Contact our recovery clinic today to learn more about how drug rehab can help you or a loved one overcome a drug or alcohol addiction. Our recovery team understands how to help patients who are struggling with drug or alcohol addiction; we put our patients on a pathway to a happy and sober life.