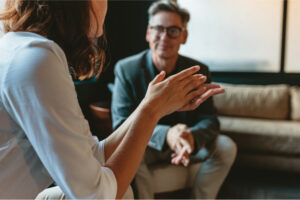 Words are powerful, and conversation is one of the most beneficial ways to help someone through the rehabilitation process while battling drug or alcohol addiction. It can often be lonely in drug rehab, and having friends and family members visit, showing they care and offering motivation, can go a long way in the recovery process.
How To Encourage Someone In Drug Rehab
While the best way to connect with someone you love in drug rehab is to be genuine and supportive, having a plan for what you want to say can also be very helpful. The following are seven things to say to someone in drug rehab to motivate, help them recover and gain sobriety that lasts.
Tell Them How Much You Love Them
Simply letting someone know how much you love them can be incredibly powerful. Individuals in drug rehab often feel guilty for needing to be there and they may feel as if they have let you down. Perhaps you have said things to one another you did not mean.
Letting bygones be bygones and showing that you love them through all of the obstacles is a great way to assist with their recovery. In addition, there is always an underlying reason they became addicted to drugs or alcohol in the first place, which may be result of mental health issues that were left untreated.
Let Them Know They Are Not Alone
All too often individuals who are struggling with addiction suffer in silence. However, more than 10 percent of the U.S. population report dealing with addiction at some point in their lives, and letting your loved one know that they are not alone is important.
If you have been through similar struggles, be sure to share your experiences. Many people benefit from help at some point, whether it is battling drug addiction, dealing with medical complications or having relationship issues. Your loved one is not alone and reaffirming that to them is helpful during drug rehab.
Ask Them How They Are Feeling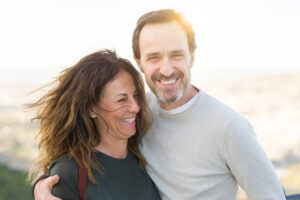 As mentioned, drug and alcohol use is often a way for a person tosuppress mental health complications such as depression, anxiety and PTSD. Subsequently, drug rehab often seeks to treat the underlying concern leading to substance use. You can help someone in drug rehab by showing that you care about their general well-being, especially if they have a mental health diagnosis.
Ask Them How You Can Help
Everyone in drug rehab is unique; what works for one person may not work for someone else. Ask your loved one what you can do to help them with their recovery. This puts them in control of their own rehabilitation and allows them to communicate what is most helpful for them. It also demonstrates your support for them through the rehabilitation process. Even if they say there is nothing you can do, showing that you care enough to ask can be powerful.
Tell Them You Are Proud Of Them
We often underestimate the bravery that people in drug rehab have. It is never easy to admit you have a problem and need treatment, and going through a rehab program requires courage, regardless of whether it was their idea initially or not. Let them know how proud you are of them and how brave what they are doing truly is. This positive reinforcement can go a long way in helping them change the way they view themselves and allow them to develop a new mindset and outlook on life.
Let Them Know That There Is Always Hope
The moments before checking into drug rehab are often some of the lowest moments of someone's life. Offering hope and encouragement can help them see the light at the end of the tunnel and prevent relapse. This is particularly helpful for patients who may have depression or have gone through a traumatic experience.
Plan Things To Do Together Once They Complete Rehab
It is also beneficial to plan activities to do with your loved one in rehab after they gain their sobriety and complete the program. This gives them (and you) something to look forward to and provides incentive to successfully meet their goals. Set a date for a favorite activity to do together after their program is scheduled to end.
Aquila Recovery Clinic Helps Patients Through Drug Rehab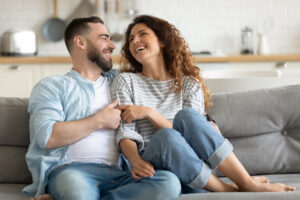 At Aquila Recovery Clinic, we help our patients through the drug rehabilitation process. We take genuine pride and joy in seeing patients within our local communities regain their sobriety. If you or a loved one is struggling with addiction, contact our friendly and professional recovery team today.