Addiction has far-reaching consequences for the profession, family and living circumstances of those who are addicted. Fear of losing what they value prevents some people from obtaining the necessary care on the path to recovery. You do not have to sacrifice your job, family or living situation with inpatient treatment when there are rigorous outpatient treatment (aka IOP program) options available.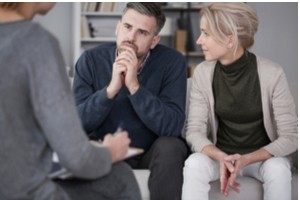 Intensive outpatient programs provide many of the benefits of inpatient treatment while allowing patients to live at home and still work or attend school. This strategy may be the ideal solution if you are able to join regular sessions many times a week and have the inner strength and support structure to fight relapse. Studies show that in most cases, IOPs are equally as effective as inpatient therapy. In this brief article, we will be exploring if IOP is the right move for you or a loved one.
What Is An IOP Treatment Program?
IOP recovery programs provide comprehensive addiction treatment in an outpatient setting, including evidence-based therapies similar to those found in residential rehab. IOP sessions are designed to fit into your everyday routine providing structure, support and flexibility as you learn to manage your new life in recovery. IOP sessions often meet three to four days each week for a few hours a day. You can usually select between a daytime and a nightly program, and you can work around your current schedule if necessary.
Whether you're using IOP as a single treatment option or moving out of residential rehab, there are numerous advantages to attending. Intensive outpatient treatment has the following advantages: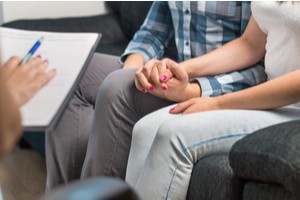 Ability to keep living in your own home, which reduces living expenses.
Employment and other personal duties were interwoven into therapy sessions.
Continued interaction with like-minded peers, as well as encouragement from them.
Family members receive therapy to strengthen home connections and family functioning.
After IOP treatment, you will have network access to local doctors, peer support groups and therapists.
Things To Consider
Environmental, biological and mental aspects can all be indicators of outpatient drug detox effectiveness. The initial assessment by your rehabilitation team may also include questions about:
The background of your addiction
Mental or overall well-being issues that coexist
The likelihood of withdrawal symptoms based on the substance being used/abused
Any previous experience with rehabilitation programs
Personal objectives and preferences
Your professional, financial or insurance condition
Your living environment, which may include children or aging parents who require your attention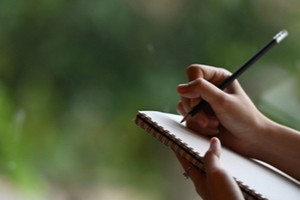 In most cases, studies show that IOPs are equally effective as inpatient therapy. A supportive, sober home environment is vital when considering rigorous outpatient therapy. That strong foundation will help you get through each therapy session. If you live alone, you may have to rely on your own abilities and motivation to stay on track.
Overall, IOP is a healthy and successful option, but may not meet the needs of everyone. Which level of care is best for you depends on your unique experiences with active addiction. IOP could be an excellent therapy option if you have:
You have recently finished a higher standard of care and are ready to move to the next level in your addiction recovery journey.
You are responsible for more than one dependent and cannot be absent from them for more than a few hours at a time.
You are committed to continuing your work or furthering your education, and you are seeking a quality of care that allows you to do so.
You have been battling a modest substance abuse problem with no underlying or co-occurring disorders.
You do not have health insurance and can not afford to pay out of pocket for residential rehab.
What To Look For In An IOP
A well-established and innovative IOP will offer a wide range of services to help patients find evidence-based and holistic rehabilitation options. Individualized program management is possible when the whole person and all of their life obligations are considered.
The IOP program at Aquila Recovery Clinic comprises the following: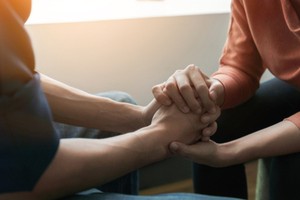 Identifying the anxieties and resentments at the root of addiction
Motivational coaching for long-term change
Cognitive-behavioral therapy to build new behavioral habits.
Individual, group and family therapy sessions to strengthen support networks
Detox medication to help with urges and physical symptoms
Treatment for depression, anxiety and post-traumatic stress disorder (PTSD) at the same time.
To Learn More, Please Contact Us Today
Recovery is a lifelong process that demands you to stay motivated and participate in your recovery, and an intensive outpatient program can assist you in doing so. The discipline and support of an inpatient treatment program are combined with the freedom and independence of staying at home in your neighborhood with IOP. Contact Aquila Recovery Clinic today to learn more about how our IOP services can assist your transition to the next stage of your recovery. You will be connected with a caring treatment advisor who can guide you through our smooth admissions process. We hope to chat with you and assist you in starting or continuing your personal addiction recovery journey.