For many people, substance use disorder is more than just a physical struggle with drugs and alcohol; it takes root in unresolved issues, trauma and mental health. In fact, nearly 6 in 10 individuals who struggle with substance use disorder are also affected by at least one co-occurring disorder, making the acknowledgement or discovery of these conditions a critical component of treatment.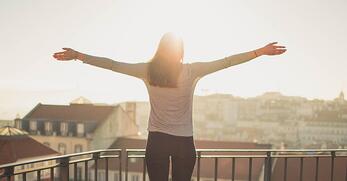 Dealing with substance use disorder and mental health issues at the same time can be challenging. This is why, rather than simply focusing on substances, a dual diagnosis program takes into account the psychological aspects of addiction. Once you are able to address any mental health disorders you will be better equipped to tackle substance use disorder.
How Can Dual Diagnosis Help You Overcome Substance Use Disorder?
A dual-diagnosis treatment program helps you achieve sobriety and gain control over substance use disorder.
Assessment Of Psychiatric Health
Dual-diagnosis programs help in identifying the particular disorders that you might be suffering from and the psychological factors that led you towards substance use. Often, substance use begins as a form of self-medication and knowing this can break the cycle. Mental health and addiction experts are involved in your treatment plan to monitor your progress and guide your treatment.
Ability To Learn How To Cope
One of the biggest benefits of dual diagnosis treatment is learning how to get control the issues that currently control you. It allows you recognize potential triggers and helps you create a plan you can implement to avoid the possibility of a relapse.
Plan For The Future
When you live with co-occurring disorders, it may seem difficult to make progress on any plan for the future. Going to school or keeping a job can be twice as hard under the influence of drugs and alcohol. Getting help from a dual diagnosis treatment plan can help you control your emotions so that you can build those strong inter-personal relationships that make other parts of life easier.
Counseling & Support Groups
As a part of your rehabilitation program, dual diagnosis allows you to participate in individual therapy, mutual support groups and family counseling. You may be surprised how much of a role your loved ones can play in your recovery and how much you can learn from others who are also in recovery.
Treatment Of The Mind, Body & Soul
Some dual diagnosis treatment programs also employ holistic treatments such as yoga, message therapy, meditation and nutritional counseling to help you find the right balance, remain positive and lead a substance-free lifestyle.
Reach Out To An Experienced Addiction Recovery Center
Understanding the benefits can certainly help you or your loved ones on the road to recovery. No matter how difficult or overwhelming it might be, there is always a treatment program to help you discontinue substance use and stay focused on recovery. For more information, please give Aquila Recovery a call at 202.618.9125 or contact us online.