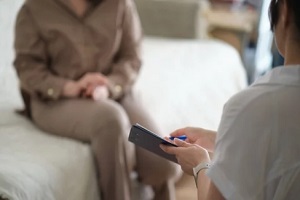 Cognitive Behavioral Therapy (CBT) is a powerful and widely recognized therapeutic approach in modern psychology proven effective in treating various mental health and behavioral conditions.
At the heart of CBT is the idea that our thoughts and feelings significantly influence our behaviors. By helping patients understand this interconnection, CBT provides tools to manage harmful thought patterns, ultimately improving mental well-being.
This form of therapy is not merely about treating symptoms; it's about equipping individuals with strategies to manage their conditions and improve their quality of life.
Understanding CBT
Cognitive Behavioral Therapy (CBT) is a therapeutic approach that explores the intricate relationship between our thoughts, feelings, physical sensations, and actions. It operates on the principle that our thoughts have a significant impact on our behaviors and emotions. When these thoughts are negative, they can create a destructive cycle of negative feelings and harmful actions.
CBT works to break this cycle by helping individuals identify, challenge, and change their negative thought patterns. This shift in thinking disrupts the vicious cycle and paves the way for healthier behaviors and improved emotional well-being, providing lasting tools for managing various mental and behavioral conditions.
Conditions Treated by CBT
Cognitive Behavioral Therapy (CBT) is a powerful tool for treating various psychological disorders. Its core principle involves identifying and modifying negative thoughts and behaviors to improve emotional health.
Depression
Depression is characterized by ongoing feelings of sadness, hopelessness, and a lack of interest in activities. Cognitive Behavioral Therapy (CBT) aids individuals with depression in identifying negative thought patterns that contribute to their symptoms. These could include thoughts of worthlessness, self-criticism, or a bleak outlook on the future.
Once these destructive patterns are identified, CBT uses various strategies such as cognitive restructuring and behavioral activation to challenge and change these thoughts. This process can help alleviate depressive symptoms and encourage more positive thinking patterns.
Anxiety Disorders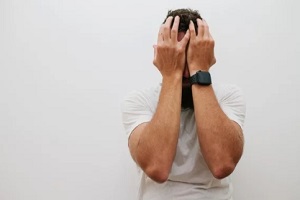 CBT is also highly effective in treating various anxiety disorders, including panic, social, and generalized anxiety disorders. It helps patients manage their symptoms by teaching them techniques to reduce and control their anxiety. For example, a patient might learn to challenge their fear-based thoughts or employ relaxation techniques to lower their physical symptoms of anxiety.
CBT also helps patients confront and gradually expose themselves to feared situations, which can decrease their anxiety response and increase their confidence in managing anxiety-provoking situations over time.
Substance Use Disorders
Substance use disorders involve the recurrent use of alcohol or drugs that leads to significant impairment. CBT assists individuals struggling with these disorders by helping them understand the thoughts and situations that trigger substance abuse. For instance, a person might turn to substances when feeling stressed or anxious.
In CBT, they would learn to identify these triggers and develop healthier coping mechanisms, such as exercise or relaxation techniques. CBT also helps individuals challenge thoughts that promote substance use, such as "I need alcohol to relax," replacing them with healthier beliefs. Additionally, CBT can enhance motivation for change and teach skills to resist urges, ultimately aiding recovery and preventing relapse.
Overall, CBT's strength is in its ability to be tailored to individual needs, treating various conditions by equipping individuals with practical skills and strategies to counter negative thoughts and behaviors.
Effectiveness of CBT
Research shows that individual and group CBT was superior to a waitlist condition in treating depressive symptoms among Puerto Rican adolescents. In treating substance abuse, CBT showed long-term effectiveness in a community setting. CBT was found to be more effective for complicated grief than supportive counseling.
Studies have also shown the efficacy of CBT in treating child and adolescent anxiety disorders across different modalities and in managing generalized anxiety disorder. Trauma-focused CBT has also significantly impacted treating posttraumatic stress disorder in rape victims. The amassed evidence underscores the broad applicability and effectiveness of CBT.
Why Cognitive Therapy is the way to go
Cognitive Behavioral Therapy (CBT) is a versatile and effective treatment approach for various mental health and behavioral conditions. From depression and anxiety disorders to substance use disorders, CBT's ability to identify and modify destructive thought patterns has proven successful.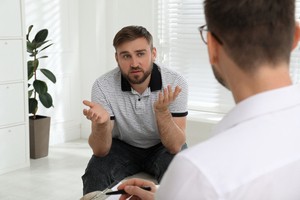 Its adaptability to individual needs and evidence-based effectiveness make it a cornerstone in psychotherapy. More extensive exploration into each area would further highlight CBTs broad applications and efficacy.
If you're dealing with mental health or behavioral conditions such as depression, anxiety, substance abuse, or PTSD, Cognitive Behavioral Therapy (CBT) could be a key part of your recovery journey.
Act on Cognitive Therapy today
CBT has been extensively researched and is proven effective in treating these conditions by helping you identify and change destructive thought patterns. Don't let these conditions control your life. Take the first step towards recovery and better mental health.
Contact Aquila Recovery Clinic today at 202-618-9125 or online to learn more about how our dedicated and experienced team can support you with personalized CBT treatments. Your path to wellness starts here.