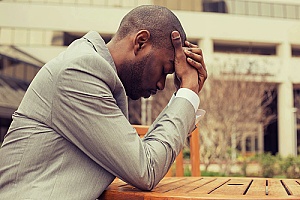 One of the most frightening experiences for people who take drugs is an overdose. A drug overdose takes place when a person has taken too much of a drug for their body to safely process and is often the result of drug abuse. Some people may overdose intentionally, but the majority of overdoses are accidents.
The size of a toxic dose will vary depending on a person's physical constitution, overall health and sensitivity to the drug in question. When people take drugs to achieve a high, they will eventually need to take more and more in order to get the same effect. Over time, they will reach the point where they need to take too much for their body to handle, at which point an overdose may occur.
Some people overdose accidentally by taking drugs that have been spiked with another dangerous substance, taking two more drugs, or with alcohol, in combination, while others might overdose after quitting drugs and then starting up again after losing the tolerance they had built up in the past.
Some people will experience severe symptoms during an overdose, and others may die. The Centers for Disease Control and Prevention report that more than 70,000 deaths from drug overdoses took place in the U.S. in 2019 in a 4 percent rise over the year before.
Prescription Drug Overdoses
Drug overdoses are not limited to illicit drugs; they are increasingly being caused by prescription drugs. A prescription drug overdose is typically related to misuse of medications in one of the following three categories.
Opioids
These include narcotic painkiller drugs such as Vicodin, OxyContin, Oxycodone, morphine and Fentanyl. Opioid overdoses are responsible for the deaths of roughly 40 people per day in the U.S.
Depressants
Drugs used to treat anxiety and sleep disorders such as Xanax, Valium and Klonopin are often misused and can lead to an overdose.
Stimulants
Prescription drug overdoses often involve stimulant drugs used to treat attention deficit disorder, such as Ritalin, Focalin and Adderall.
Whether an overdose involves street drugs or prescription medication, here is a look at the next steps to take in that event.
Address Your Immediate Medical Needs
If you have overdosed, it is essential that you get urgent medical issues addressed immediately. You could be experiencing a range of health problems that require ongoing medical care, from cardiac or respiratory problems to gastrointestinal issues, memory loss or abnormal vital signs. Some people do not seek help because they fear getting into trouble with the law, but many states provide immunity for the possession of a small amount of an illicit substance for people in an overdose situation.
If you suspect that someone nearby is experiencing an overdose, call 911 and stay with the individual until medical professionals arrive. If the person has passed out, place them on their side to prevent choking if they vomit. Ensure they do not eat or drink anything, and ask witnesses if they know which substances were taken.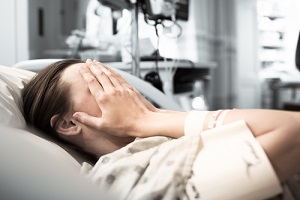 Seeking help is essential, even if the person begins to behave normally shortly after overdosing. Overdoses can cause long-term complications, such as brain damage due to a lack of oxygen, cardiovascular problems, neurological complications, liver damage, a greater risk of future overdoses and emotional consequences of the trauma of experiencing an overdose.
Recognize Your Overdose As A Wake-Up Call
Although it is possible to overdose on a particular drug the first time you take it, an overdose can often be part of a broader problem of substance abuse. Even if it was the first time you used a substance, education about substance abuse is still beneficial in order to deter future use.
For many people, an overdose serves as a strong sign that it is time to honestly evaluate the drug use and start to take action to get back on track. This is not always easy; many people are well aware of the dangers of drug abuse but still struggle to eliminate the habit. However, surviving an overdose may make it possible to put life situations in perspective and also to see how serious the drug problem has become.
An overdose survivor may want to change their life for the better immediately after an overdose, or it may take time, or possibly another life-threatening event, to realize how damaging the substance use is. Either way, recognizing the problem is one of the first steps toward recovery.
Seek Help
After surviving an overdose, one of the best things you can do for yourself is to seek help and support for your recovery. It is very common to be ambivalent about recovery, and you may not be fully convinced that you can, or want, to live a drug-free life.
However, your treatment team and support system can help you find the motivation to change. All you have to do is take the first step and reach out for help; professionals, peers and resources are all available to guide and support you through every step of your recovery.
Look for comprehensive treatment that includes a medical detox element as well as therapy to address the underlying reasons behind your substance abuse, and any medical or mental health issues that may also play a role.
Inpatient treatment involves living full-time at a recovery facility for intense treatment. It is a particularly good option for people who need time away from the environmental triggers of their substance abuse.
Those who are unable to take time away from work, school or familial obligations may opt for intensive outpatient treatment that allows them to reside in a private residence while attending the program.
One of the positive aspects of recovery is the opportunity to meet others who have been in your position, or who are currently experiencing the same thing as you. Some recovery professionals are former addicts who wish to help others, and they can provide valuable perspective as well as inspiration by showing you how much you can achieve, no matter how bad your problem has become.
The opportunity to meet others who are in recovery allows you to connect and share experiences helping you feel less alone on your journey.
Give Yourself Time To Heal Physically and Mentally
Once you take that all-important first step and start a recovery program, you need to give yourself time to heal physically and mentally.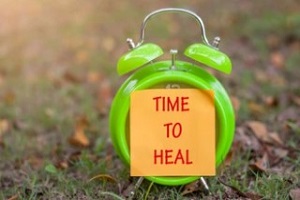 While many people are fortunate enough not to have any long-term health effects as a result of their overdose, others may experience damage to organs such as their kidneys, liver or heart. It can also be an incredibly exhausting ordeal, and it may take some time before you feel like yourself again.
A good rehab program will take a medical approach to addiction that includes healthcare professionals who can oversee the withdrawal process, and provide patients with the physical care they need to heal after their overdose. Ongoing checkups should be scheduled to monitor your health. You may also wish to consult with a nutritionist or exercise specialist to devise a plan to optimize your health moving forward.
Understanding the causes and effects of your drug use can help you to make great strides in your healing. Treatment programs provide emotional and psychological support and help you make positive changes and stay strong in the face of temptation. Be kind to yourself during this time.
Get In Touch With Aquila Recovery Clinic
If you or a loved one has overdosed and you would like to learn more about the best way forward, contact the addiction specialists at Aquila Recovery Clinic. Our professionals treat addiction as a medical condition rather than a moral failing, and our intensive outpatient program center can help put you on the path to recovery.