Choosing the best rehabilitation program is a significant decision. The path to recovery can be difficult, but the correct treatments can make a considerable difference. A community of support, according to the Substance Abuse and Mental Health Services Administration, is one of the four major elements of recovery.
In light of this, if you're considering enrolling in an intensive outpatient program, continue reading to discover more about intensive outpatient program requirements.
What Is An Intensive Outpatient Program, And How Does It Work?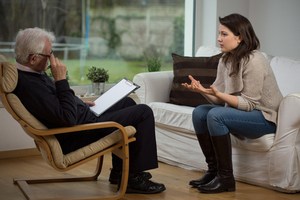 An intensive outpatient program, or IOP, is a therapy regimen that allows people to receive therapy without interrupting their daily obligations. Outpatient programs involve time and commitment, but participants do not need to miss work or school. Many people utilize an IOP to recover while staying employed or in school, while others transition from an inpatient facility to an outpatient.
In a few respects, an IOP varies from inpatient treatment. Outpatient treatment often requires a commitment of three days a week, for two to four hours each day.
Inpatient treatment, on the other hand, necessitates a 30 to 90 day commitment to a facility. Individual and group treatment sessions are available in both categories.
Is IOP Covered By Insurance?
The cost of an intensive outpatient program is covered differently depending on individual health insurance plans. Substance abuse treatment, on the other hand, is deemed a medical necessity by the majority of healthcare providers.
The insurance provider may not cover the full amount, but they will cover a percentage of it. If necessary, some may cover hospitalization.
IOP Classes' Requirements
Although an intensive outpatient program is considerably more flexible, there are some attendance restrictions. It is understandable if you are unable to attend a meeting or if other life events prevent you from attending therapy.
However, missing or being late for sessions on a regular basis is regarded as a relapse risk. Be sure to apply every effort to attend each meeting or treatment session, and reschedule any missed treatment sessions as quickly as possible.
Compliance
The main goal of an IOP is to help people overcome their addictions. As a result, drug tests may be conducted by treatment programs. You may be required to complete one at admission and then multiple times each week for the course of your treatment.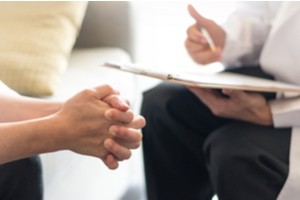 If a participant tests positive on a regular basis, he or she may be dismissed from the program. The person will not automatically be dismissed from the program, however, the following changes may occur:
Increasing the number of therapy sessions
Admission to a more intensive program, an inpatient institution or a welcoming treatment facility
A new strategy will be implemented to deliver more effective treatment.
What To Anticipate
An IOP is intended to get to the base of your substance usage, and therapy is one of the most effective ways to accomplish this. Because guests aren't required to stay in a treatment center for the rest of their lives, frequent therapy sessions are crucial to their recovery. Here's what to anticipate:
Individual Counseling
Individual sessions with a therapist are an effective method to open up about pain, trauma and other issues. When they initially enter an IOP, some participants may find it difficult to be candid about their issues in front of others.
As a result, private sessions are another available option. A counselor can assist the individual in identifying the underlying causes that have led to their addiction and developing a sober plan.
Therapy In A Group Setting
People in the intensive outpatient program might connect with one another through group therapy. It is often liberating for people who are going through similar challenges to be able to connect with one another.
Substance misuse can lead to feelings of guilt, shame or sadness, and it can be therapeutic for people to realize that they aren't alone. Attendees can also focus on coping skills, managing stress, addiction education and other elements of recovery through group therapy. It also fosters a feeling of community support among group members, allowing them to keep each other accountable.
Mindfulness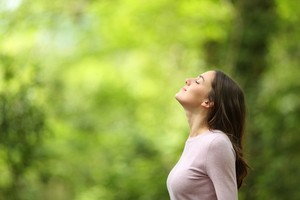 The goal of mindfulness intensive outpatient therapy is to treat the full person, not just the addiction. Learning new ways to channel one's urges is good for those suffering from substance misuse. Mindfulness and breathing exercises are examples of activities that help people slow down and be more present in the moment.
It aids in the relief of anxiety, tension, sadness and other obstacles to recovery. This is in addition to the health advantages of mindfulness. It has been shown to improve focus, cognition, immunological health and self-compassion, among other things.
Therapy For Families
When a person struggles with substance misuse, it also affects others around them. In many instances, the family members of addicted persons are harmed as a result of their actions.
Attendees can discuss their emotions, apologize and make amends with individuals they've hurt in family therapy. Furthermore, drug and alcohol abuse can be a result of family dysfunction. As a result, family therapy works with the relatives involved to talk about their problems and recover.
Is An IOP The Right Choice For You?
An intensive outpatient program is an excellent alternative if you're seeking a versatile substance abuse treatment program. People who have a strong support network and a minimal risk of relapse often have tremendous success with an IOP.
Do you or somebody you care about require substance abuse treatment? If so, Aquila Recovery Clinic is committed to ensuring that every program participant succeeds. We hope to hear from you as soon as possible to get you on the path to recovery. Contact us online or over the phone at 202-618-9125.