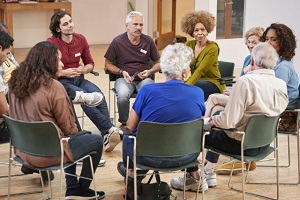 Searching for a schedule-friendly addiction treatment program? Consider a Patient Hospitalization Program (PHP) or an Intensive Outpatient Program (IOP). Both will provide you with more freedom and less confinement while providing crucial medical and psychological help.
Both typically allow you to continue living where you now do, to go to work as usual, and otherwise to maintain your regular schedule and lifestyle with fairly minimal scheduling changes (it may vary depending on the rehab center).
Read on to learn why PHP and IOP are both excellent choices and how these programs's distinguishing features may have a significant effect on your chances of recovery.
The Distinctive Characteristics of PHP and IOP Therapy
At first glance, these two possibilities for part-time therapy could appear to be equivalent. You can preserve more independence and autonomy because neither one requires you to live on-site at the facility, which is frequently expensive. Both provide you access to medical professionals, therapists, and, if necessary, drugs.
Theoretically, the only distinction between a PHP and an IOP is the amount of time required. But, a few hours's difference can result in variations in the level of assistance, accountability, and room for error.
Consider selecting an addiction treatment program that will be the most successful, not the most convenient. The following factors will ultimately determine whether a PHP or an IOP is better for you:
Budget
The severity of your addiction is
Whether you have ever attended therapy before
What Is a PHP?
A PHP is less intense than complete inpatient or residential rehab. However, this kind of addiction treatment program is nonetheless more intense than intensive outpatient care (IOP). Partial hospitalization necessitates more visits and sessions weekly than IOP.
The patient does not live on-site at the institution while receiving their treatment in a PHP program, but this commitment is similar to that of a residential rehabilitation program. People are free to pick the living arrangements they want.
How Does a PHP Therapy Operate?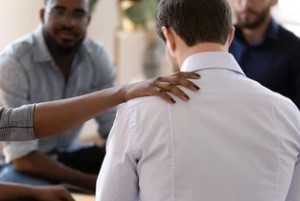 A PHP generally consists of five visits every week on average. Depending on the patient's needs and demands, these sessions can last anywhere between four and eight hours. A PHP can be combined with more activities than medical and mental care to improve the program's success rate, which is actually strongly advised.
Any option available to help enhance psychological and even physical health should be investigated, particularly ones that go further than therapy sessions, as patients appear to be in a vulnerable point of their transition.
What Are a PHP's Advantages?
The optimum form of treatment depends on a variety of factors, including the extent of addictions, family history, co-occurring psychiatric disorders, lifestyle, and many more. Each person handles substance misuse differently. Trying to rush through addiction treatment doesn't necessarily translate into a quicker recovery. On the contrary, it can make your treatment less effective and take longer to complete.
Someone who recently completed rehab or residential therapy but doesn't feel "stable" yet should go to partial hospitalization. Patients still get substantial support from the facility's professional staff during this transitional period between residential and outpatient care, but they are once again able to interact with the outside world. A PHP can aid patients in adjusting more readily to the return to their regular schedule.
Furthermore, a recovered addict may suffer from having too much independence too quickly. Moving straight from inpatient to outpatient treatment increases the likelihood that they may revert to their former behaviors. The PHP time commitment offers much-needed structure, which is crucial in lowering the risk of relapse.
What Is an IOP?
Intensive outpatient treatment is one of the options offered to addicts in recovery. IOP offers patients medical and psychological support with little time commitment, allowing patients to resume their regular lives — such as working or raising children — without interruption.
For treatment sessions like counseling, therapy, learning relapse prevention techniques, and any extra services offered that the patient could be urged to or chooses to participate in, patients only need to travel to rehab or a hospital of their choice.
How Does IOP Therapy Work?
Intensive outpatient treatment only needs a few brief visits each week; it typically lasts nine hours per week, split into three sessions. The session amounts and hours are flexible because it is determined by the patient's diagnosis and it will change as the patient gets better and moves forward.
An IOP takes longer to complete than inpatient therapy, though, since the treatment is not continual like it is in the inpatient program. However, this in no way affects the program's effectiveness, and numerous studies have demonstrated that it is equally beneficial when properly prescribed and followed.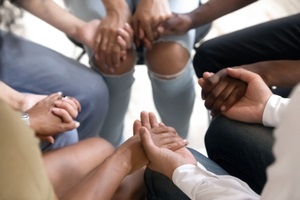 IOP treatment includes other techniques in addition to individual therapy and counseling to guarantee complete recovery from addiction. A former addict might benefit greatly from activities like group sessions since they can obtain support from other people going through similar changes.
In addition to helping a patient understand themselves better and the process through other's counsel, experiences, and insights, IOP treatment also helps reduce the sense of isolation and loneliness.
PHP & IOP Therapy Customized at Aquila Recovery Clinic
Both IOP and PHP treatments are intended to assist anyone adjusting to life after detox and quitting completely to a new way of life after quitting. Although adjusting can be challenging, doing so with the right support will be much more effective than trying on one's own.
Receiving treatment involves more than just going through the detoxification process. One needs to receive medical and psychological care to properly heal and reduce the likelihood of relapsing.
Enrolling in an addiction detox program is the first step to permanently overcoming addiction. To learn more about all of your treatment options and possibilities, contact Aquila Recovery Clinic to determine the next stage of your drug-free life.