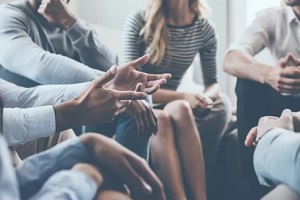 Today, cognitive behavioral therapy is frequently utilized in the fight against addiction. Finding links between ideas, feelings, and actions can help people in recovery from addiction and mental illness become more conscious of how these factors affect their progress.
What Is Cognitive Behavioral Therapy?
Dr. Aaron T. Beck established the category of cognitive behavioral therapy (CBT) for mental health treatment in the 1960s. To overcome addiction, patients might use cognitive behavioral therapy to address unhelpful beliefs and feelings.
Today, cognitive behavioral therapy is frequently utilized in the fight against addiction. People receiving treatment for a substance use disorder are taught how to use CBT to make connections between their ideas, feelings, and behaviors and to become more conscious of how these factors affect recovery.
In addition to treating addiction, CBT also addresses co-occurring disorders like:
Attention deficit disorder (ADD)
Anxiety
Bipolar disorder
Disorder of compulsive behavior (OCD)
Eating disorders
How Effective Is Cognitive Behavioral Therapy?
According to cognitive behavioral therapy, a lot of detrimental behaviors and feelings are illogical or irrational. These thoughts, emotions, and actions could be a result of previous encounters or outside influences.
An addicted person is more prepared to overcome their addiction when they comprehend the reasons behind their thoughts and actions, as well as how those sentiments and actions contribute to substance usage.
In recovery, cognitive behavioral therapists assist patients in recognizing their unfavorable "automatic thoughts." An automatic thought is based on instinct and frequently results from erroneous beliefs and suppressed sentiments of dread and self-doubt. People frequently turn to alcohol or drug abuse in an effort to self-medicate these upsetting feelings and ideas.
Cognitive Behavioral Therapy and the Treatment of Addiction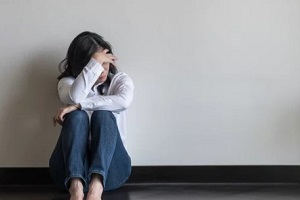 Depression and anxiety disorders, which frequently co-occur with addiction, are generally rooted in automatic negative thinking. This implies that automatic thinking can increase a person's likelihood of abusing alcohol and/or drugs.
By assisting with the rejection of erroneous beliefs and fears that contribute to substance usage, CBT aids patients in overcoming drug addiction and alcoholism, supplying self-help resources to help them feel better and educating people in effective communication.
Throughout the day, triggers, or things that "trigger" cravings, prevent many alcoholics and addicts from quitting. According to the National Institute on Drug Abuse, cognitive behavioral therapy assists those who are battling addiction in three major ways.
Recognize: Determine the situations that cause people to use alcohol or drugs.
Avoid: When it's possible or acceptable, go away from situations that make you feel triggered.
Cope: Address and relieve the feelings and thoughts that cause substance misuse.
Techniques from cognitive behavioral therapy can be used away from the therapist's office. Many CBT activities can be completed by people in recovery on their own, at home, or in a group environment. To support prolonged sobriety, addiction support groups also include CBT concepts into their self-help activities.
Techniques for Cognitive Behavioral Therapy
Examples of CBT approaches applied to the treatment of addiction include:
Intended Records
Those who are under treatment can evaluate their instinctive negative beliefs and look for factual information to support or refute them. They compare and contrast the arguments in favor of and against their preconceived notions. By critically assessing what they are thinking, the intention is to assist them in developing more nuanced and lenient mental patterns.
Behavioral Studies
These activities contrast negative and positive ideas to determine which is more capable of altering behavior. Self-kindness works better for certain people while self-criticism works better for others. The goal of behavioral experiments is to identify the individual's optimal behavior.
Exposure Based on Imagery
Participants in this activity recall an experience that strongly evokes unpleasant emotions. They record each sensation, sound, feeling, idea, and impulse that they have at that same instant. The addicted individual can gradually lessen the anxiety brought on by traumatic memories by revisiting them frequently.
Pleasant Schedule of Activities

Making a weekly schedule of enjoyable healthy activities to break up everyday routines is one step in this strategy.
These activities ought to be straightforward and uncomplicated to carry out while promoting positive feelings. Making time for these activities reduces unpleasant automatic thinking and the resulting urge to use drugs or alcohol.
Differences Between Cognitive Behavioral Therapy and Other Psychotherapies
In contrast to less interesting forms of therapy, cognitive behavioral therapy emphasizes active participation. During a CBT session, patients engage in more than just talking to their therapists, and therapists engage in more than just passive listening. As an alternative, therapists and patients collaborate to cure addiction.
The foundation of cognitive behavioral therapy is an expeditious, treatment-focused approach. CBT is a common component of 60- to 90-day rehabilitation programs since it teaches patients practical coping skills right away. It could take years for certain psychotherapy procedures to make a significant difference. For CBT to have an impact, 16 sessions are typically needed.
Locating Resources
Addiction recovery involves a large number of persons and resources. You or a loved one can get sober and prevent relapse with the aid of inpatient and outpatient drug addiction treatment. Contact our friendly and professional staff at Aquila Recovery Clinic today to learn more about the opportunities open to you or a loved one.