An OxyContin overdose is a serious incident that can have a profound impact on the physical and mental health of the individual. For many people, an overdose might also mark the beginning of a new, healthier approach to life. Coming close to death by overdosing is what influences many individuals to begin to grasp the seriousness of their addiction and may inspire them to make positive changes. Here is a look at what to do after you have overdosed on OxyContin or a similar oxycodone drug.
Why Is OxyContin (Oxycodone) Dangerous?
Oxycodone is a type of narcotic known as an opiate. Hydrocodone and oxycodone can be found in common painkillers including Vicodin, OxyContin, Percocet, Percodan and Norco.
An overdose occurs when a person takes too much medication containing these ingredients, whether it is intentional or accidental. For example, some people may be trying to hurt themselves, attempting to get high or taking too much because they are not getting enough pain relief from their usual dose.
Some people crush, break or cut OxyContin pills before snorting or ingesting them because they believe it will deliver a better high. This is very dangerous and raises the risk of overdose dramatically because it delivers an uncontrolled dose of the drug to the body.
A formulation change that made the pills harder to break reduced overdose deaths significantly, but there are still variations in individual tolerance levels and body compositions that make it difficult to pinpoint what type of dose can be problematic. However, a report by the Centers for Disease Control and Prevention (CDC) found that people who take more than 60mg of the drug per day have a significantly higher likelihood of dying from an overdose.
In addition, the risk of overdosing rises after a person has taken time away from the drug because their body recalibrates once it is out of their system. This means that an addict's previous customary dose could well be lethal if taken after some time off, due to the decrease in tolerance.
What To Do Immediately After An Overdose
Even with correct use, OxyContin may cause side effects such as nausea, drowsiness, confusion and constipation.
An OxyContin overdose can be accompanied by the following signs and symptoms:
Spasms of the stomach or intestinal tract
Weak pulse
Vomiting
Low blood pressure
Pinpoint pupils
Seizures
Extreme drowsiness
Breathing difficulty
Slow or shallow breathing
Blue fingernails and lips
If You Suspect You Are Overdosing
If you are experiencing an overdose or suspect you may be, it is important to call 911 right away as you could lose consciousness if you wait too long. Sitting upright can be helpful as you wait for help to arrive. If you are unable to do so, lay down on one side. Do not remain standing.
If You Suspect Another Person Is Overdosing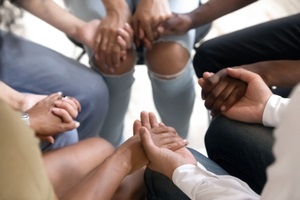 If you suspect someone else is overdosing on OxyContin, call for emergency assistance right away. It will be helpful to provide the dispatcher and medics with as much information about the incident as possible, including the product's name and strength, the amount and time it was taken, the person's age, weight and condition and whether the medication was prescribed to them. However, you should always call immediately, even if you do not have this information available.
You can also call your local poison control center or the national toll-free poison help hotline at 1-800-222-1222. This is a free and confidential service that can be called from anywhere in the U.S.; it operates 24 hours a day, 7 days a week, and can be used for emergencies as well as general inquiries.
Overdose Treatment At The Hospital
If possible, bring the OxyContin container with you to the hospital to help doctors determine how to proceed with treatment.
A healthcare provider will treat any symptoms and monitor the individual's vital signs such as their breathing rate, blood pressure, pulse and temperature.
Some of the treatments they may use include intravenous fluids, laxatives, airway support and activated charcoal. They may also carry out tests such as chest x-rays, electrocardiograms or blood and urine tests.
Naloxone
Naloxone may be used by paramedics or doctors in the emergency room. This is an antidote for opiate overdose, and it comes as an intranasal spray and an intramuscular injection. In many states, it can be purchased from a pharmacy without a prescription for home use.
What To Do After Getting Medical Treatment
A person who has experienced a significant overdose could stop breathing and may even die. If their organs were affected by the overdose, they may need to remain in the hospital for medical treatment. Overdoses can lead to permanent brain damage if treatment is delayed.
However, some people who receive medical attention before they experience serious breathing problems may avoid long-term consequences and could be back to normal relatively quickly.
Once the individual is feeling better, it is time to address the drug dependency to avoid future overdoses.
For a person who is addicted to OxyContin, suddenly quitting the drug can cause many unpleasant side effects. It is rarely life-threatening, but many people choose to detox in a treatment center that has the resources and knowledge necessary to help them through this difficult time with minimal discomfort.
Outlined below is a quick outline of the OxyContin treatment process.
Admissions Process
During admission, the treatment center will talk to you to understand your history with OxyContin and other substances. These conversations will focus on your personal history, your medical history and your treatment goals in order to determine the best approach to getting your life back on track.
Detoxification Process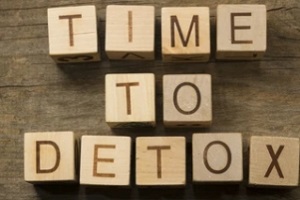 A team of professionals with experience in detox will guide your OxyContin detoxification process. Medically-assisted detox with non-addictive medicine might be used to help wean you off of the drug and reduce withdrawal symptoms.
Some of the symptoms you might experience while detoxing from OxyContin or oxycodone include chills, irritability, bone pain, muscle spasms, restlessness, vomiting, nausea, stomach cramps and irritability.
The duration and severity of these symptoms will depend on factors such as your usage levels, the form of OxyContin you consumed and your general health. The most acute symptoms may pass in a few days, but you may not feel back to normal until a few weeks or months have passed.
Behavioral Therapy
An important component of recovery is behavioral therapy that addresses the underlying causes of your addiction. This may come in the form of individual therapies including cognitive behavioral therapy, which can help people develop coping strategies, or group therapy may be implemented which is beneficial for establishing support. This can also help individuals to repair damaged relationships.
Outpatient Recovery Programs
After detox, an outpatient treatment program can help people continue their recovery and work toward long-term success. There are a range of options available, from inpatient programs for those who want to avoid the temptations of everyday life until they have made more progress, to intensive outpatient programs that allow people to get treatment during the day while returning to their home and family at night and easing back into their normal life.
Get In Touch With Aquila Recovery Clinic
Contact Aquila Recovery Clinic today if you have any concerns about OxyContin abuse by you or a loved one. Our team of Washington, D.C.-based addiction recovery specialists provide compassionate care through regular and intensive outpatient programs, individual therapy, recovery housing and family recovery programs.