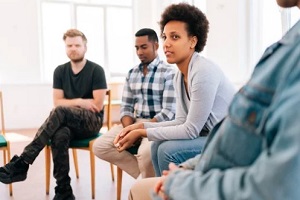 Cognitive behavioral therapy (CBT) is a type of psychotherapy that can help individuals understand and change thought patterns leading to harmful behaviors or distressing feelings.
It's a powerful tool mental health professionals use to help people deal with various mental health conditions. But who exactly can benefit from cognitive behavioral therapy? Let's delve into this.
Understanding Cognitive Behavioral Therapy
Before we identify who cognitive behavioral therapy is for, it's important to understand what it is. CBT is a form of therapy that focuses on the link between thoughts, emotions, and behaviors.
The therapy aims to identify and change negative or harmful thought patterns that negatively influence behavior and emotions.
CBT is based on the concept that our thoughts and perceptions influence our behavior. Negative or inaccurate thinking can lead to emotional distress and problematic behaviors.
CBT teaches one to identify harmful thought patterns, challenge the validity of these thoughts, and replace them with healthier, more positive alternatives.
Who Can Benefit From Cognitive Behavioral Therapy?
Cognitive Behavioral Therapy (CBT) is a powerful tool that benefits a diverse range of individuals, regardless of their specific circumstances.
This therapy can be a lifeline for those grappling with mental health challenges and anyone seeking to enhance their coping mechanisms in response to stress-inducing situations.
By delving into the root causes of emotional distress, CBT provides invaluable tools for personal growth and well-being. Let's explore various groups that might find CBT particularly beneficial:
People with Mental Health Disorders
CBT is frequently used as a key component of treatment plans for a variety of mental health disorders. These include anxiety disorders, depression, bipolar disorder, post-traumatic stress disorder (PTSD), obsessive-compulsive disorder (OCD), phobias, and severe conditions such as schizophrenia.
CBT helps individuals with these conditions manage their symptoms more effectively, cope with the challenges of daily life, and reduce the risk of relapse by offering practical strategies and techniques.
Individuals Experiencing Life Stressors
Life presents a myriad of stressors, such as job loss, divorce, the death of a loved one, or receiving a daunting medical diagnosis.
These situations can trigger intense feelings of anxiety, sadness, or hopelessness. CBT equips individuals dealing with these stressors with robust strategies to manage their emotions and react to these situations in a healthier way, promoting resilience in the face of adversity.
Those Struggling with Harmful Behaviors
CBT also benefits those wrestling with harmful behaviors such as substance abuse, eating disorders, or self-harm. The therapy aids these individuals in identifying the thoughts and feelings that precipitate these behaviors.
It provides them with healthier coping mechanisms, fostering a positive behavioral change and paving the way towards recovery.
People with Chronic Physical Conditions
Individuals suffering from chronic physical conditions often grapple with negative thoughts and feelings associated with their illness, including fear, frustration, or despondency.
CBT can aid them in managing these mental challenges, thereby improving their overall quality of life and promoting a more positive outlook despite their physical ailment.
Children and Adolescents with Behavioral Issues
CBT isn't only for adults; it can also significantly benefit children and adolescents dealing with behavioral issues or mental health disorders.
It can assist them in understanding and expressing their feelings more effectively, cope with stress, and enhance their problem-solving skills. Doing so fosters emotional resilience from an early age, equipping them with the tools needed to navigate life's challenges.
In conclusion, Cognitive Behavioral Therapy is a versatile therapeutic approach that can benefit many individuals, equipping them with the tools to deal with emotional distress and lead healthier, happier lives.
The Benefits of Cognitive Behavioral Therapy
Cognitive behavioral therapy offers numerous benefits. It's typically short-term and goal-oriented, which means you can see improvements in your mental health relatively quickly. It's also practical, providing you with skills and strategies that you can apply in daily life.
CBT is evidence-based, meaning research has shown it is effective for various conditions. Furthermore, the skills acquired through CBT can be carried forward even after therapy has ended, providing long-lasting benefits.
Should I undertake CBT?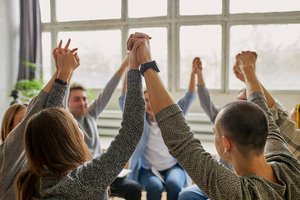 Cognitive behavioral therapy is for anyone who wants to change negative thinking patterns, manage mental health disorders, cope with life stressors, or improve their reactions to challenging situations.
It's a versatile form of therapy with wide-ranging applications and benefits. If you're struggling with any of the issues mentioned above, consider talking to a mental health professional about whether CBT might suit you.
Take Control of Your Mental Health with Aquila Recovery Clinic
Struggling with mental health issues or harmful behaviors can be a daunting experience. Cognitive behavioral therapy offers a lifeline, providing the tools to navigate these challenges and lead a healthier, happier life. At Aquila Recovery Clinic, we have a team of professionals ready to guide you on this journey.
Whether it's stress, anxiety, depression, or any other mental health disorder, we are here to help. Don't let negative thoughts control your life. Make the decision today to reclaim your mental wellness.
Contact Aquila Recovery Clinic now at 202-618-9125 or online. Let us show you how cognitive behavioral therapy can transform your life.