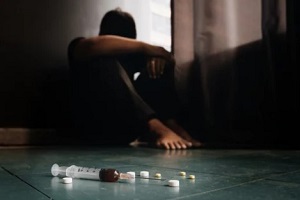 Addiction is a complex disease that deeply affects the mind and body, demanding comprehensive strategies for effective treatment. One proven approach in this battle is Cognitive Behavioral Therapy (CBT), a type of psychotherapy that has demonstrated significant success in addiction treatment.
This blog post will delve into the different benefits of cognitive behavioral therapy in the realm of addiction recovery.
Understanding Cognitive Behavioral Therapy
Cognitive Behavioral Therapy is a short-term, goal-oriented treatment focusing on the interplay between thoughts, feelings, and behaviors. It helps individuals identify and change harmful thought patterns, leading to healthier responses to stressors or triggers. CBT is widely used in treating various mental health disorders, including anxiety, depression, and addiction.
CBT helps you enhance self-control, identify high-risk situations, and develop coping strategies to combat cravings. It empowers you to address underlying problems and behaviors contributing to substance abuse. With CBT, you'll gain the tools to improve motivation, acquire new coping skills, break old habits, and effectively manage painful emotions.
Who Should Undergo CBT?
Discover the key areas of vulnerability that contribute to substance misuse risk and provide opportunities for therapeutic intervention. These include:
High-risk situations, both internal and external, can trigger problematic mood states.
Challenging beliefs about drugs, oneself, and the relationship with drugs.
Thoughts that intensify arousal and the desire to drink or use drugs.
Physical cravings and urges for alcohol and other substances.
"Permission-giving beliefs" that justify drug use.
Rituals and behavioral strategies associated with substance use.
Negative psychological responses to relapses perpetuate a destructive cycle.
The 3 Benefits of Cognitive Behavioral Therapy for Addiction
Identifying Negative Thought Patterns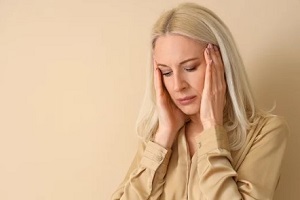 One of the core benefits of cognitive behavioral therapy is its ability to help individuals identify negative or destructive thought patterns that contribute to their addictive behaviors. Recognizing these thoughts allows individuals to work towards changing them, thereby altering their response to potential triggers.
Developing Coping Strategies
CBT equips individuals with practical coping strategies to handle stressful situations or triggers without resorting to substance use. These strategies can include relaxation techniques, mindfulness, problem-solving skills, and more.
Transforming Your Situation
Discovering the extent of dependence on substances or behaviors that harm your life and relationships is crucial in cognitive behavioral therapy. Counselors will guide you in reimagining your environment, individually or in a supportive group setting. This transformative stage of therapy empowers you to confront and overcome negative emotions and thoughts stemming from your past experiences and perceptions.
How Does CBT Work in Addiction Treatment?
Transforming destructive thought patterns is essential to breaking the cycle of addiction. Specialists will guide you in replacing these negative beliefs with positive ones that empower you. These harmful thoughts may have their roots in childhood, deeply ingrained in your consciousness.
Alternatively, they might be coping mechanisms that no longer serve you well as an adult. By acknowledging and challenging these mistaken beliefs, you can change your mindset, leave destructive behaviors behind, and embark on a rewarding journey toward lasting recovery from addiction.
How Effective is CBT?
Cognitive Behavioral Therapy (CBT) – the solution for treating depression, anxiety, addiction, and more. Studies have consistently shown its effectiveness. Experience the benefits of improved coping skills and reduced substance use.
Even after treatment ends, CBT continues to offer lasting protection against relapses. And now, the latest "third wave" of behavior therapy is revolutionizing CBT focusing on mindfulness, acceptance, and living in the present moment.
How is CBT Different from Other Therapies?
Here are the unique qualities of Cognitive Behavioral Therapy:
Accessible: CBT is widely practiced by mental health professionals.
Empowering: Take charge and conquer your challenges.
Present-focused: Concentrate on the here and now, not the past.
Targeted: Address specific problems and establish achievable goals.
Collaborative: Team up with your therapist to find solutions.
Experience the diverse interventions of CBT:
Facing fears: Exposure therapy.
Boosting motivation: Motivational interventions.
Managing behaviors: Contingency management.
Relaxation and stress relief techniques.
Role-play for improved communication.
Preventing relapse.
How long does Behavioral Therapy take?
Unlike other approaches, CBT offers a concise treatment focusing on your needs. The duration of treatment varies for each person, taking into account factors like the nature of the problem, its severity, and your comfort with the treatment plan.
Reach Out Northern Virginia's Addiction Treatment Professionals
Alternatively, seek recommendations from trusted individuals, as suggested by Hornstein. If you're on a recovery journey, reach out to people for their therapist suggestions. Benefit from the power of word-of-mouth in finding a clinic or therapist recommended by someone you know and trust.
Take the opportunity to try them out and see if they are the right fit for you too. CBT is a type of therapy that everyone should try. Contact Aquila Recovery Clinic's health professionals today to bring positive change in your life.