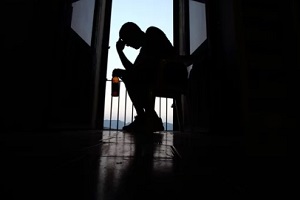 Alcohol addiction is a complex disorder that manifests in many forms. It's not always easy to recognize, as it can hide in plain sight, lurking behind the illusion of social acceptability or even high-functioning success.
Understanding the different types of alcoholics can provide a clearer perspective on this pervasive issue and highlight the importance of alcohol addiction treatment.
The Young Adult Subtype
Statistically, young adults comprise the largest group of alcoholics in the U.S., with nearly 32% of all alcoholics falling into this category. These individuals often begin heavy drinking in their late teens and continue into their early adulthood.
While they may not drink frequently, their drinking sessions are usually characterized by binge drinking. They are less likely to seek alcohol addiction treatment due to denial or lack of resources.
The Functional Subtype
The functional subtype is often hard to identify. These are typically middle-aged, well-educated, and successful individuals who manage to maintain jobs, relationships, and responsibilities despite their addiction.
They may not exhibit obvious signs of dependency, but their frequent drinking can lead to serious health issues over time. Functional alcoholics often resist alcohol addiction treatment, believing they have their habit under control.
The Chronic Severe Subtype
This subtype represents the stereotypical alcoholic. Chronic severe alcoholics are usually middle-aged men with a long history of alcohol problems, co-occurring mental and physical health issues, and significant impairment in social functioning.
They tend to drink daily, struggle with maintaining work and relationships, and often have legal issues. This group is most likely to seek alcohol addiction treatment.
The Intermediate Familial Subtype
Intermediate familial alcoholism often comes from families with a history of alcoholism. Around half have a family member who is also an alcoholic. These alcoholics usually start drinking at a young age and develop alcohol dependence in their early adulthood. They are more likely to have co-occurring mental health disorders, complicating their alcohol addiction treatment.
The Young Antisocial Subtype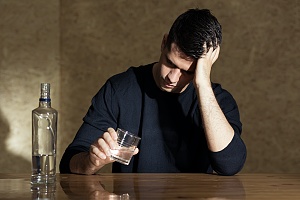 These individuals often have early onset of regular drinking and alcohol problems, usually before age 25. Many from this subtype have a diagnosis of antisocial personality disorder.
They are more prone to engage in risky behaviors such as drunk driving, which can lead to legal problems. Alcohol addiction treatment for this group often requires addressing their underlying personality issues.
The Chronic Severe Subtype
Usually associated with the highest rates of additional mental and physical health issues, may require a combination of residential treatment, medication, and long-term psychotherapy.
Treatment Options for Different Types of Alcoholics
Alcoholism is a complex disease, and its treatment requires a multi-faceted approach. There isn't a one-size-fits-all solution, as treatment should be tailored to the individual's specific needs, including their type of alcoholism. Here are some of the most common treatment options available:
Detoxification: Detoxification, often the initial stage in numerous treatment programs, entails medical supervision to safely handle withdrawal symptoms, particularly severe for individuals with heavy alcohol consumption.
Counseling and Therapy: A comprehensive range of therapies is available for individuals struggling with addiction. These therapies, such as cognitive-behavioral, motivational enhancement, and family therapy, serve various purposes. They help individuals gain insight into their addiction, develop effective coping strategies, enhance relationships, and stay motivated throughout their recovery journey.
Medication: Specific medications can greatly assist in managing cravings and alleviating withdrawal symptoms, thereby facilitating individuals' ability to concentrate on their recovery journey.
Support Groups: Peer support plays an essential role in the recovery process. Groups such as Alcoholics Anonymous offer a supportive community and provide a network of individuals who truly comprehend the challenges faced by those battling addiction.
Residential Treatment: For some, a residential or inpatient treatment program that provides 24/7 care and support may be the best option.
When tailoring these treatments to each type of alcoholic, it's important to consider their unique characteristics. For instance, Young Adult Subtype alcoholics might benefit more from therapy that addresses peer pressure and self-esteem issues.
Functional Subtype alcoholics, often high-performing people with stable work and home lives, could need an emphasis on discreet treatment options that accommodate their professional lives. Personalized treatment plans play an essential role in recovery.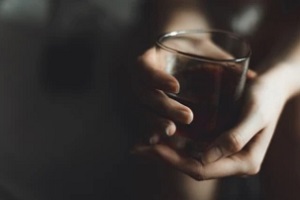 They consider not just the type of alcoholism but also the individual's lifestyle, mental health, support network, and personal preferences. A personalized plan can improve commitment to treatment, helping individuals better navigate their journey to recovery.
Remember, it is important to seek professional help when addressing alcoholism to start the journey toward recovery effectively. It is never too late to reach out to a trusted healthcare provider to discuss the various treatment options available, ensuring your or your loved one's needs are met.
Seek Help and Guidance at Aquila Recovery Clinic
Recognizing the type of alcoholic can be instrumental in determining the most effective treatment approach. If you or someone you know is grappling with alcoholism, don't hesitate to reach out for professional help.
Contact Aquila Recovery Clinic today at 202-618-9125 or online. Our team of experts is ready to provide compassionate guidance and personalized treatment plans to support your journey to recovery.