Recovering from alcohol addiction takes a while and doesn't happen overnight. It involves continuous effort and dedication even after completing an alcohol addiction treatment program.
Relapse poses a significant challenge for many individuals on the path to recovery. However, there are effective strategies that can significantly reduce this risk and support sustained sobriety.
This blog post will explore nine ways to reduce the risks of relapse after rehab for alcoholics, focusing on the role of alcohol addiction treatment and intensive outpatient programs.
Why is Continuous Treatment necessary?
Navigating the path to recovery from alcohol addiction can be an arduous and emotionally charged journey. Yet, completing rehab is not the final step but a milestone in a longer quest.
Sustained treatment is essential to mitigate relapse risks and ensure enduring success. Effective relapse prevention lies in identifying and addressing the underlying causes of addiction.
These triggers might be stress, anxiety, or depression, which, without appropriate management, could potentially lead to a heartbreaking relapse. By persisting with treatment, individuals can acquire the necessary strategies, understanding, and support to counteract these triggers and preserve their sobriety.
Whether through continued therapy, participation in support groups, or lifestyle modifications, ongoing treatment is an indispensable part of the recovery process for individuals overcoming alcohol addiction.
Understanding Relapse
Relapse is when someone returns to alcohol use after a period of sobriety. It's important to remember that relapse doesn't signify failure, but indicates that the current treatment approach needs adjustment.
Relapse can be a part of the recovery process, providing valuable insights into triggers and helping individuals strengthen their coping strategies.
The 9 Ways To Reduce The Risks Of Relapse
Continued Therapy
Continuing therapy after completing an alcohol addiction treatment program is crucial. Benefit from consistent therapy sessions to receive continuous support, effectively overcome challenges, and strengthen the skills learned in treatment.
Intensive Outpatient Program (IOP)
Post-rehab care is crucial in maintaining sobriety. This could involve regular check-ups with a counselor or therapist, attending support group meetings, or participating in an Intensive Outpatient Program (IOP).
IOPs provide structured treatment, including individual therapy, group therapy, and educational sessions about addiction and recovery. These programs allow individuals to continue their recovery treatments while living at home, providing the necessary support to prevent relapse.
Building a Strong Support Network
Having a strong support network of family, friends, and fellow recovery community members can significantly reduce the risk of relapse. Seeking support from these individuals can provide priceless emotional support, encouragement, and understanding during tough times.
Regular Exercise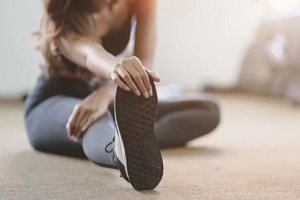 Regular physical activity can help reduce cravings, improve mood, and promote overall well-being, all of which can support long-term recovery.
Healthy Diet
A balanced, nutritious diet can aid physical recovery and improve mental health. Consuming various nutrient-rich foods can boost energy levels, enhance mood, and help manage cravings.
Adequate Sleep
Quality sleep is essential for physical health and mental clarity. Regular sleep patterns can help manage stress and reduce the risk of relapse.
Mindfulness and Meditation
Techniques like mindfulness and meditation can aid individuals in handling stress, enhancing concentration, and remaining anchored in the present moment, thus decreasing the odds of a relapse.
Stress is a prevalent catalyst for relapse. Mastering effective stress control methods, including mindfulness, meditation, deep breathing exercises, or yoga, can aid in managing urges and preserving sobriety.
Moreover, participating in calming activities such as reading, gardening, or enjoying music can also reduce stress.
Establishing New Habits and Routines
Creating new habits and routines can distract from old drinking patterns. This could involve finding new hobbies, setting career goals, or pursuing education.
Focusing on these positive activities can provide a sense of purpose, reducing the desire to drink.
Therapeutic Practices
Therapeutic practices refer to various techniques and methods therapists use to help individuals overcome problems in desired areas of their lives.
These practices can address various issues, including mental health disorders, emotional challenges, and life stresses.
Therapeutic practices like Cognitive Behavioral Therapy (CBT), Dialectical Behavior Therapy (DBT), Psychodynamic Therapy, and others can help reduce the risks of relapse after rehab for alcoholics.
Reach Out to the Northern Virginia Alcohol Addiction Treatment Specialists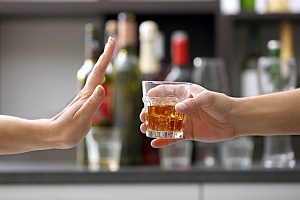 While relapse after rehab is a common struggle for those recovering from alcoholism, it is not insurmountable. There are many ways to reduce its risks and make recovery more sustainable.
From learning stress management techniques and identifying triggers to getting help in times of crisis or distress and finding self-regulation methods, these tips and strategies can be invaluable tools in maintaining sobriety and minimizing the possibility of relapse after rehab for alcoholics.
Nothing worth having comes easy; committing to long-term behavioral changes like these can be difficult, but making them now will set you up for better success. Life as a sober individual will be brighter when balanced with appropriate protective measures that keep you mentally safe.
If you have any questions or are interested in getting started with alcohol addiction treatment, please don't hesitate to contact our professional staff at Aquila Recovery Clinic.