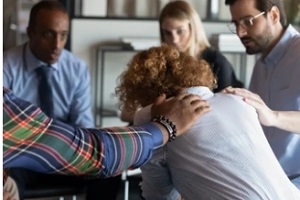 Xanax is a drug commonly prescribed to treat anxiety and panic disorders. Also known as alprazolam, it is a type of benzodiazepine that can have a profound effect on the brain. Although the most common official use is for anxiety, it is sometimes prescribed by doctors for premenstrual disorder, depression and sleeplessness, despite not being approved by the FDA for these uses.
Some people misuse the drug for recreational purposes, often at doses that exceed those a doctor would prescribe, raising the risk of potential overdose. Xanax is relatively quick-acting compared to other drugs, making it attractive to people who want to calm down after a stressful moment, or when they are having trouble sleeping, and can quickly become habit-forming.
After being taken orally, it is absorbed through the GI tract and into the bloodstream quickly and then makes its way into the brain, where it starts to take effect. When too many tablets are taken at once, the body can become overwhelmed.
The Risks Of Xanax
Some research suggests that Xanax is significantly more toxic than other benzodiazepines that are prescribed for anxiety. Its higher prescription rate means that its availability is rising and those with, and without, valid prescriptions are taking it at higher rates, leading to increasing overdoses.
Here are some of the conditions that make a Xanax overdose more likely:
Mixing Xanax With Other Drugs Or Alcohol
Xanax is particularly dangerous when mixed with other types of drugs and/or alcohol. Combining alcohol, opioids and other benzodiazepines can be extremely dangerous as each of these can slow respiration significantly on their own; the effects are multiplied when the drugs/alcohol are combined. When Xanax and alcohol are consumed together, the combined effect of the two sedatives may result in the brain failing to tell the lungs to breathe. If not immediately addressed, the affected person may suffocate.
Building A Tolerance
Another risk factor for Xanax overdose is seen when a person has developed a tolerance to the drug. This means that they need to take more of it to have the same effect previously achieved. People who are taking Xanax under a doctor's supervision may be switched to a different medication or stop being prescribed Xanax temporarily to avoid having their threshold reach a dangerous level. This is why it is essential to only take the amount that has been prescribed to you.
After stopping Xanax for a period of time, it is essential to take exactly the amount prescribed to you when you begin taking it again rather than the amounts you may have taken in the past as your tolerance levels will have dropped. It is easier to overdose on Xanax when you start taking it again after a period of abstinence, even at levels that were not previously problematic.
Age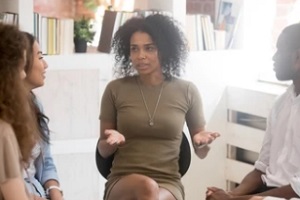 Another risk factor for a Xanax overdose is age; the toxicity of this drug is known to become stronger as the body ages. Many doctors are aware of this and prescribe older patients lower doses. However, problems may be seen when a person does not follow their doctor's recommendations, or builds up tolerance to the lower quantities quickly and starts self-medicating with higher doses.
Signs And Symptoms Of A Xanax Overdose
For many people, some of the earliest signs of a Xanax overdose will resemble the typical side effects of regularly taking the drug. These include:
Drowsiness
Headache
Dry mouth
Changes in appetite
Irritability
Lightheadedness
Tiredness
Unusual talkativeness
Increased salivation
Difficulty concentrating
Constipation
Trouble passing urine
Joint pain
Some people will experience even more severe side effects. Any of the following should be considered a warning sign of an overdose:
Breathing trouble
Hallucinations
Difficulty speaking
Depression symptoms, such as a depressed mood or suicidal thoughts
Confusion
Memory problems
Unusual mood or behavior changes
Yellowing of the skin or eyes
Loss of balance or coordination
Memory problems

Seizures
Call for help right away if you or someone you know experiences any of these serious adverse reaction or overdose symptoms:
Significantly slowed breathing
Loss of consciousness
Profound confusion
Serious loss of balance
Severe coordination problems
Inability to stay awake/severe drowsiness
Unresponsiveness
Get Help Immediately
If you or someone you know has overdosed on Xanax, or any other drug, call 911 immediately for emergency help. If possible, be prepared to tell the dispatcher how much Xanax the person consumed, along with their age, height and weight.
Stay with the individual who has overdosed and monitor their breathing; if you believe you have overdosed, have someone stay with you until help arrives if possible. Remove anything that the affected person is wearing around their neck, such as a necklace or tie, and ensure that their airway is clear and that they continue to breathe. If they stop breathing, perform mouth-to-mouth resuscitation until help arrives.
Get Medical Treatment For A Xanax Overdose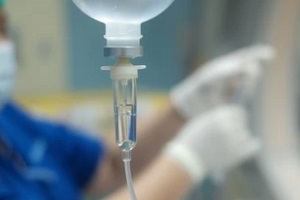 In an emergency room, a person who has overdosed on Xanax will usually be treated by having their stomach pumped, and will be given intravenous fluids to flush the toxins from their body.
Some people may be given a benzodiazepine antidote known as flumazenil, which may be able to reverse some of the life-threatening effects of an overdose. However, it comes with some health risks of its own, which is why doctors will likely try other interventions first.
Get Treatment For Xanax Addiction
Here are some of the available options for treating addictions to Xanax:
Individual Counseling
This is a type of counseling in which you will meet with a substance abuse counselor to discuss your mental health and recovery on a one-on-one basis as frequently as needed. This type of counseling offers the chance to form a bond with a therapist which may help you to feel comfortable opening up about the issues that may have contributed to your addiction.
Group Therapy
Group therapy sessions managed by self-help groups, 12-step programs and counselors can be helpful for people who thrive in group settings and benefit from the support of others who are in a similar situation to their own. It is often used in conjunction with individual counseling or other types of inpatient or outpatient treatment.
Inpatient Treatment
Inpatient treatment requires a temporary stay at a drug rehabilitation center, which may be 30 days to several months, depending on the severity of your addiction. This allows for intensive therapy and enables you to address the underlying issues that led to your reliance on the drug.
Outpatient Treatment
Outpatient treatment allows you to continue to live at home and even attend school or work while also meeting with a counselor several times a week. There are also full-day options that allow you to get intensive therapy during the day before returning home to your family at night.
Reach Out To Aquila Recovery Clinic
If you have any concerns about your Xanax use, or that of a loved one, or you are ready to change your life after surviving an overdose, contact Aquila Recovery Clinic today. Our team of Washington, D.C. addiction recovery specialists can guide you on your journey through our intensive and regular outpatient programs, family recovery programs and individual therapy to ensure you get the help you need in a way that suits your lifestyle.